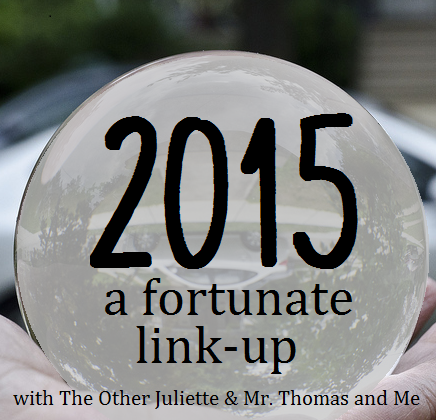 Again I have been missing. I've had a good excuse. Beardy's brother surprised everyone by coming home for Christmas. We (Beardy and I) only knew he was coming home and it was just a great week so far...so all the blogging ideas I had kind of went on the back burner while I spent time with my family.
2014 was a year of new beginnings. I FINALLY after 8 years graduated college. Then three short months later, I got married to the love of my life, Beardy. I am ready for 2015 to be a year of amazingness...
I will find a job in my field of study. I am determined to put my degree to good use.
I will understand football fully. (Sorry Beardy, I still ask so many questions.)
I will lose the last 40 lbs of my I'msorryImetthemanofmydreamsandgainedalltheweight weight.
Under that same topic I will actually be able to do a real squat...because let's be real...I have no lower body muscle.
I will get cast on Real Housewives of La Crosse County....or something....let's make that happen! I am a pro at day drinking.
Beardy and I will go on a honeymoon...
Or see a GBP game...hopefully both.
I will blog three times a week.
I hope to be published at least three times during 2015. (Wishful thinking! Dream big!)
I won't get preggo with baby McMullen. Nope. Sorry. Not happening.
I won't figure out who A is on Pretty Little Liars. Let's be real... no one is ever going to find out who A is. IN THE BOOKS IT'S ALI AND WE DIDN'T FIND OUT UNTIL LIKE BOOK 23892832. IT WON'T HAPPEN.
I won't stop drinking. I love all the wines.
I won't take life too seriously, because as Beardy says it... LOOSEY GOOSEY...whatever that means.
This list is more silly than anything else, but seriously... I am ready for 2015. I hope for happiness and health. On a personal note, I would love to go off of all of my anti-anxiety medications and work on my mental health more naturally. So hopefully my lifestyle changes impact my life in a way that will make me feel better mentally and physically.
I am ready for you, 2015. I gotchu.