Neely from
A Complete Waste of Makeup
is having a linky-poo today. I figured I have new blog readers so I would do some random facts about me and link up with her!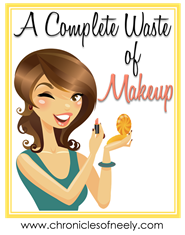 So, new readers, This is me (with my beardy fiancee) ....
We have two fur children, Warhol and Ozzy, seen here:
We live in the boring state of Wisconsin, where I complain about the snow and humidity all the time.

I used to live in the beautiful city of San Francisco and moved back for Beardy up there.
I am slightly obsessed with Marc Jacobs, Betsey Johnson and Kate Spade. (I am waiting for the Betsey NYFW show to start as I type this....)
I love all things Backstreet Boys and still believe that I will meet AJ from BSB. (He got married last year...I was heartbroken.)
I go to school for Communication and hope to graduate within this next decade.
I own an orange car and her name is Sally Cobalta and she's currently sitting out in the snow that I will complain about right now.... Wahhhhh.
I love blogging so much and I meet all my BFFS blogging. I am so lucky.
So, introduce yourself!! I'd love to meet you!
xo