I need to confess some things so you all. I saw this post floating around the blogosphere so I thought I should confess too...
1: I am completely addicted to watching Arthur. You know, the aardvark from the PBS show? Season 10 and 11 is on instant netflix right now. I watched it every time I would work on my Color and Design class (gag!)
2: I am slightly obsessed with Marc Jacobs. (I bet you all knew that yeah?) But it reached another level when I found this perfume:
This perfume is faboosh. For serious. My FI found it at a recent trip to my mothership (Sephora) and said "Hey baby, now you can smell like your purses..." (jokingly) but oh.my.gosh. This perfume is perfect for summer. It has vanilla, strawberry and violet notes. So posh.
3: Speaking of Sephora...It has been said if I could live there, I would totally take that offer up. Just set my camp up next to Benefit and Urban Decay.
4: I wish people still liked to send real letters. I love getting real mail.
5: I am still kind of obsessed with AJ McLean.....yep.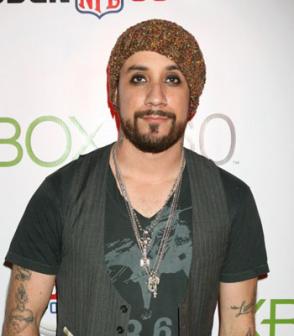 6: I will not buy a knock off purse. I can't. I feel like I am cheating on my real purses.
7: Lastly, I like to go shopping online, but not buy anything. I get a feeling of happiness shopping online, putting it in the cart and then emptying out the cart. (This is probably because I am a poor college student.)
So, do you have any confessions you want to share?