Emma Stone as Carrie Bradshaw
& who hasn't seen her in Zombieland? Ever since viewing Zombieland on my 1st anniversary, I have a girl crush, I admit it. My fiance knows it.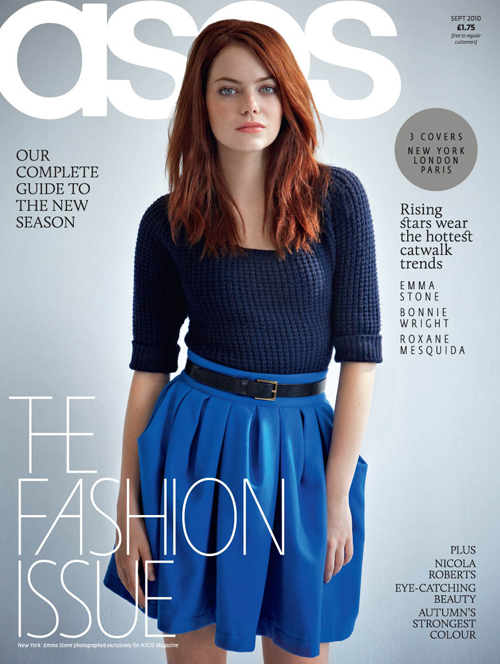 High waist skirt?
Now she is in a movie that looks like a fun, light-hearted, "I will watch when on tv" (you know the type...Clueless, Never Been Kissed...etc)... movie.
& I want to see it tonight. Who wants to come with me?
I will go see this during the weekend sans Mike or with him.